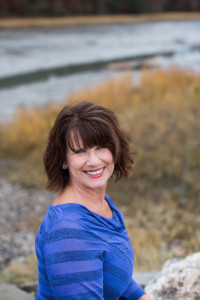 Linda Andrews is a Registered Nurse. Her experience includes intensive care, pediatrics, and nephrology. She has shared end of life experiences with patients and their families. She has been there to listen and to support people who are making decisions that will end their lives.
In September of 2011, Linda Andrews lost her father and just two weeks later, her husband. During this very difficult time, she came to the realization that many people in our society have difficulty responding to grief.
Please Bring Soup is Linda's first book. It's intended as a gift to others who have suffered loss. She offers suggestions that help both the grievers and those who are supporting them. Through her stories and journal entries, she describes the depth of pain that comes with profound loss, as well as sharing ideas about what helps and what does not.